Hier spreche ich kurz über die zuletzt gelesenen Bücher – mit Ausnahme der gelesenen King und Bachmann Werke – wenn ihr meine Meinung zu denen hören wollt, hört einfach den König Bube Dame Gast Podcast – ihr werdet Spaß haben, versprochen!
---
---
Die Stadt des Affengottes
by
Douglas Preston
My rating:
4 of 5 stars
What an amazing travel report. This is a gripping description of one of the last real life adventure stories. Preston has an awesome style of writing and, as far as I can tell, is on point between professionalism and beeing amateur compatible.
Highly Recommended!
---
The Last Hero
by
Terry Pratchett
My rating:
4 of 5 stars
I honestly love the Cohen Storys, therefore I´m kind of reconciled with the last Rincewind novels. the humor is great and there are tons of quotes – and I love the undertone of melancholy in it.
---
The Last Continent
by
Terry Pratchett
My rating:
3 of 5 stars
Well, I know most people say the Rincewind series is not the best stuff Pratchett wrote, but my plan was to start with the very first book ever, and then read all the miniseries as a whole. Therefore, I now have read The Last Continent and well… I could not get into the vibe. There are nice quotes, and I really dig the evolutionary, cinematic and cultural hints, but neither plot nor style was not worth the pages.
Lets say this one can be skipped if you are not a completionist.
---
Voll im Bilde
by
Terry Pratchett
My rating:
2 of 5 stars
I liked the cinematic references, and the humor is as good as always in Pratchetts books, but it was some kind of lengthy.
There are some nice quotes, but I missed the cynicism and that special something the other books had.
An okayish read.
---
The Stairway to Heaven
by
Zecharia Sitchin
My rating:
1 of 5 stars
This second book of Sitchins row is kind of unnerving. He basically spills his brain out on the navigational grid in the middle east, guiding the Annunaki to where the fuck they went and back. There is a lot of repetition referring to his last book and basically a retelling of Gilgamesh, but the humor and style is missing in this one. I only enjoyed the (too short) thoughts on the sphinx and the forgery on some pyramid builders names. But as a whole, you can pretty much skip that one.
---
The 12th Planet
by
Zecharia Sitchin
My rating:
4 of 5 stars
Ok first of all: please don't take this serious.
Sitchin is as close to a quack as it gets without being called a fraud right away. But god damned this is such a fun read. Just take this as some nice motivation to get deeper into REAL assyrian/sumerian/babylonical mythology and read the rest as a damn nice science fiction. I had a shitload of fun reading this, and I'm looking forward to read the other books.
As I will not mention this in every review of his books, here is a link to a really good debunking of his theories (in german language): https://www.gwup.org/infos/themen/91-…
But nevertheless, if you read this as science fiction, this is highly recommended.
---
Giza Death Star
by
Joseph P. Farrell
My rating:
1 of 5 stars
This is one of Farrells earlier books, and it is a disappointing one. Not only that he is inconsistent in his documentary evidence – he also tries to cover his argumentative insufficiencies by an overextensive use of physical and technical terms, which are partly used total out of context. Further he relates heavily on Sitchin and other dubios figures of the "scene" as a indisputable part in his chain of evidence. Not to mentioned that he quotes scientists like Carl Sagan, adding a footnote that he found this in another book, in which no source of the original statement could be provided. I could really ignore all those flaws if the book were entertaining at least – but it unfortunately isn't. Even the sardonic humor is mostly missing. Just skip that one.
---
Babylon's Banksters: The Alchemy of Deep Physics, High Finance and Ancient Religion
by
Joseph P. Farrell
My rating:
1 of 5 stars
This book is as dumb and inelegant as it gets. I'm surely convinced of the cyclic theorie, and I even tend to believe in the implications on DNA, behaviour and higher physics. But the whole conspiracy theory by Farrell is openly racist and antisemitic and, not to mention, built out of thin air.
Just as an example: Farrell postulates the similiarities between Surnames like Li as irrefutable proof of a shared mindset and power, he also denies major mechanics of modern and ancient propaganda. Like: considering the Prawda or ancient post-war texts with outbursts of open hostilities as a trustworthy source. But besides those minor flaws – the whole thesis is illogical: who would feel the need to go the long way by manipulating such peanuts as financial systems for wealth and power, if he has free access to the molecular base of EVERYTHING – which is the key point of Farrells overview. So – this book is written for assholes who want to feel smart by reflecting their own bubble of so called knowledge.
---
Reich of the Black Sun: Nazi Secret Weapons and the Cold War Allied Legend
by
Joseph P. Farrell
My rating:
4 of 5 stars
I really had fun with this book.
Sure, it's neither a new theory, nor this creative.
Sure, it's sudo and a guilty pleasure.
Sure, the whole thing has to be taken with a damn huge grain of salt, as he ignores key facts of (post)-war history (esp. Of my home area) and occasionally tangles up in his own arguments, but I really like Farrells sense of humor. Apart from this, I really enjoyed his ideas regarding a link between "Will to Power" and its ties to the uncertainty principle. And: we all have heard of Reichsflugscheiben and secret pole bases, but gaseous rats are the next big thing! 😀
Lost Lands, Forgotten Realms: Sunken Continents, Vanished Cities, and the Kingdoms That History Misplaced by Bob Curran
My rating: 4 of 5 stars
Marlen Zyla:
Currans book is a suprisingly widespread overview on folklore and tradition regarding various lost realms and forgotten civilisations. Curran does not seem to be one more esoteric guy who promotes stuff that can't be proven. Instead he offers a pretty responsible insight on the psychological and historical or geographic origins of cultures oral or written tradition. He does not neccessarily deny the existence of such places, but he virtuously shows the melting points of perception, facts and human insecurities and hopes, that ultimately lead to the creation of our lore, myths and traditions. The book offers no new information for those who are familiar with the usual suspects, such as Atlantis, the Flying Dutchmen, Hyperborea etc., but it helps to create an understanding for the shared elements.
And, basically, the chapter on Lovecrafts Iram alone is worth the books price.
---
---
The Haunting of Hill House by Shirley Jackson
My rating: 4 of 5 stars
Awesome novel with great quotes. Confusing as heck and somewhat disturbing, though I could not tell what exactly sends those vibes.
I really liked it, espacially the effect, not to know what is real or paranoia. It's not neccessarily scary in the first place, but I admit, I dreamt bad afterwards.
View all my reviews

Die Höhle: Siebengebirgs-Horror by Liebold Norman
My rating: 2 of 5 stars
Oh well. I'm quite unsure about this. This is more of a short story than anything else, but even after so few pages I got to hate ALL the characters.
Manuel is an asshole and a smart ass. The girl is so unimportant I don't even remember her, although I closed the book 30 seconds ago.
The pictorial language is pretty neat, but the whole idea, dialogues and Freudian Symbolism is ridiculous as heck.
Nah. At least it's a short read.
---
Das Teufelslabyrinth by John Saul
My rating: 1 of 5 stars
I'm so tired of Saul. I try and try amd try again to give him all the chances, and I usually enjoy about 250 pages of his book, but the remaining 200 are so dumb and painful I can't find words for it.
Same with this book. Nice idea gets lost after some chapters. Characters that could be pretty haunting and interesting develop into a hotchpotch of dumb tropes and clichè.
Like: oh, the muslim guy talks about getting fucking "pesticide" wink wink nudge nudge.
Not to mention the idiotic ending. Just skip it and write your own, how much worse can it get.
This book makes me angry, as nearly every novel of this author.
---

Einhorn, Phönix, Drache: Woher unsere Fabeltiere kommen by Josef H. Reichholf
My rating: 2 of 5 stars
Interesting view on our cultural heritage.
Some nice ideas and approaches to classical myths and tropes, although I'm quite unsure if I agree in some points.
It's an interesting view on the topic and I recommend it if you are interested in myths and oral history, but please be aware of the horrible style before you pay money for it.
---
Ich muss schreien und habe keinen Mund by Harlan Ellison
My rating: 4 of 5 stars
I honestly learned to appreciate Ellisons short storys. Got a hint from Kings Danse Macabre and was delighted by the creative use of language, dialect and sociolect. There are fantastic quotes and so many awesome ideas. There is Artificial Intelligence, Paranoia, Hatred, Love, some disturbing sexual implications (or more) and some really really neat puns with historical persona. I loved the first storys which appear in chronological order, although they are of a more dadaistic style. The older Ellison ets, the weaker the stories. But as a whole, I recommend this awesome collection.
---
Haunted House by Jack Kilborn
My rating: 3 of 5 stars
A short, nice and entertaining read.
Nothing special though – characters remain cliché (if you have not read the other novels of Killborn or Konrath) and the plot is good enough for a raised eyebrow.
But I´ve read it while I was sick, so I couldn´t handle anything more ambitious anyway.
---
The Beguiled by Thomas Cullinan
My rating: 3 of 5 stars
Quite entertaining book which was recommended by Stephen King in Danse Macabre. There are some nice quotes and ideas, but I never got in the vibe…
But this could be just me, for I have expected something completely different.
---
Echt zauberhaft by Terry Pratchett
My rating: 2 of 5 stars
Another Pratchett, another solid book.
Again, a huge load of awesome quotes and nice ideas, but a bit weaker than the last books of the wizard series.
But, it´s a really nice view on politics and civilization as a whole.
---
Eric by Terry Pratchett
My rating: 5 of 5 stars
This is an awesome short read full of neat ideas and quotes. Too short for deep characters, but pretty funny and enjoyable. Highly recommended!
---
Der Idiot by Fyodor Dostoyevsky
My rating: 3 of 5 stars
Mh, what to say about this book.
Year after year I try to wrap my brain around russian literature and I fail again and again.
I really like Dostojewski, and I worship his pretension to cover all issues from love to
jealousy to death wish, suicide, religion, moral and politics.
But damn those russians are hard to love.
So many names and nicknames and often 3 names for the same person is just a pain in the ass.
Nevertheless I reccomend this novel, even if you don´t understand the whole spidernet of characters. There are ideas worth of rethinking and quotes to remember.
So all in all, it´s the best lead-in to russian literature, you can get, probably.
---
Doomed by Chuck Palahniuk
My rating: 3 of 5 stars
"´Verflucht´ is the continuation of Chuck Palahniuks ´Verdammt´. In comparison it´s noticeably worse, but there still is a shitload of memorable quotes and nice ideas. The end remains open. It is kind of confusing and seems forced, but I guess it´s enough to get you hooked for a third part. all in all: weak for Palahniuk, but still pretty solid concerning todays popular literature."
---
Damned by Chuck Palahniuk
My rating: 4 of 5 stars
Naww Palahniuk. I'm pretty sure you hate or love him. I've read some of his novels before and really loved them. Damned (1) is full of awesome quotes and references to popular culture, history and literature. There are some annoying repetitions and longueurs, and you get a good feeling of the unnerving thoughts of a 12 year old kid. Nevertheless it's a short and entertaining read full of cynicsm and social criticism. Hell, I'm looking forward to part 2.
---
In Schlucken-zwei-Spechte by Harry Rowohlt
My rating: 5 of 5 stars
I really really like the concept of this biography. Rowohlt is as human as possible for someone, who doesn't like his conspecifics. This book not only covers Rowohlts personal life, it also provides a wide insight to Germanys post-war culture. This book will insult many. For everyone else, it's a treasure of quotes, laughter and sympathy.
---
Der Zauberhut by Terry Pratchett
My rating: 3 of 5 stars
Slowly I get used to Pratchett. The quotes are awesome and I really like the plot. There are phantastic ideas, like the four riders of the apocalypse getting drunk and stuff. I further didn´t notice that overflow of details and repetitions I noticed the novels before, which makes me happy.
But still, I liked the other novels slightly more, for this books plot was a little less amusing than the others.
Nevertheless, I recommend this book.
---
Haunted: Horror by Bentley Little
My rating: 2 of 5 stars
Holy WTF did I just read. This novel is not bad in the typical sense but…you find yourself facepalming every ten pages. Not only that Little has his own form of technical-buzzword-bullshit bingo to appear cool, he also ignores the whole timeline of pop cultural development. Like- they are watching Family Guy, playing with an IPhone, but he fucking saves his work on goddamn floppy disks!!! The whole dead son idea remains entirely irrelevant, and none of the characters has the slightest touch of personality. Let alone that ridiculous attempt of writing an erotic or at least obscene sexual scene. I like some of the effects, which remind me of House of Leaves, and the end, at least, is mostly acceptable. This, and the briefness of the novel is enough to make this book not a complete timewaste, but thats the best I can say about it.
---
Troll Bridge by Terry Pratchett
My rating: 4 of 5 stars
Nawww I really like this short story. Everyone of us knows these moments of nostalgia, while watching the world turn and burn and fall to shit. So yeah, I really can relate to this story. Pretty awesome, pretty sad, pretty heart-warming.
---
Das Licht der Phantasie by Terry Pratchett
My rating: 4 of 5 stars
Okay. I slowly get used to Pratchetts uni/multiverse. I am still kind of annoyed by the continuous repetitions, but finally I befriend to most of the characters and ideas. Again there's a shitload of awesome quotes, but somehow I miss that "naaawww" feeling I had last book when the iconograph appeared. Still, nice piece of literature. I'll come back to Pratchett more sooner than later.
---
Practical Demonkeeping by Christopher Moore
My rating: 3 of 5 stars
Hm. Somehow I'm unsure about this Moore novel. Sure, there is the typical humour and you can find awesome quotes. It's a diverting read, and not too long. But somehow, I'm still disappointed. The characters remain vacuous and I never got a feeling for the setting itself. On the other hand, I have hifh standards for Christopher Moore. So: Read Fool or Bible according to Biff first if you want to read his best works. But if you search for some time filler and light entertainment, this novel serves you pretty well.
---
Lassen Sie es mich so sagen : Dombrowski deutet die Zeichen der Zeit by Georg Schramm
My rating: 5 of 5 stars
Read it! Schramm is one of the last great satirists of this country.
In times of Mario Barth and friends, this book is a ray of hope.
There are multiple awesome quotes, and you will love the snarky dissections of our daily lifes madness.
---
Chronik des Cthulhu-Mythos Band 2 by H.P. Lovecraft
My rating: 3 of 5 stars
After reading the second volume of this commented collection of the Cthulluh myth, my first impression is hardened. I really adore Lovecrafts universe and appreciate the ideas he's forming, but I'll never get used to his style. The novels are way to detailed. God damn, it's enough to say those damn tunnels are huge, I don't care if they are 5 or 9 meters high. Further, I surely get the idea of repetition to create the impression of an existing universe or multiverse, but hell, it gets annoying after 3 novels straight. But, you can have fun with that volume if you adore Lovecraft, and if it's only for the annotations..
---
Chronik des Cthulhu-Mythos I by H.P. Lovecraft
My rating: 3 of 5 stars
For years I was interested in Lovecraft and his works, but somehow I never got myself to reading. A few weeks ago I discovered this 2-book collection and bought it for about 10 euro. First of all: It was worth the price, even though I was somehow disappointed by the predictability of Lovecrafts storys itself. It's kind of unnerving to read the early short storys, but it gets considerably better as Lovecrafts writing skills develop over time. There are some really amazing quotes and neat ideas. If you have experienced Lovecraft before, I recommend this edition, for the annotations are highly interesting and enlightening.
---
The Colour of Magic by Terry Pratchett
My rating: 3 of 5 stars
The Colour of Magic was the first discworld novel I got my fingers on. I've never read Pratchett before, so this was kind of an exciting experience. This book is full of awesome ideas and quotes (god, I need one of those camera-goblins), but I guess it takes a few more books to wrap your brain around the style and all this time-and-dimension stuff. But: I'll pretty sure return to Pratchett after a short break.
---

Last Days by Adam Nevill
My rating: 4 of 5 stars
Adam Nevills horror novel "last days" was a pretty entertaining piece of literature. Two thirds of the book were incredibly enthralling and gave me funny dreams and goosebumps, but the end is outrageous to say the least.
This novel avails our natural fear of nightmares, insomnia and darkness. It plays with the effects of sleep deprevation, paranoia and historical names to combine the real worlds madness and the more-dimensional horror it spills all over the reader. Of course there are some idiotic clichès and no one gave a damn about shaping out a less finger-wagging moral sermon of social criticism, but nevertheless I had a fun time reading and recommend it for everyone who adores horror literature and has read enough King to be bored by it.
---
The Last Town by Blake Crouch
My rating: 3 of 5 stars
"The last town" is the last novel in Blake Crouchs Wayward Pines triology. The plot remains captivating and the style remains disputable. In comparison to the TV show, it leaves out the whole second season but ends the same – the withdrawal to the time capsules to avoid starving. It's not an open end exactly, but the epilogue offers the chance for another triology. I had my problems with Crouchs style, but nonetheless the plot is worth a recommendation, particullary if the books are read before watching the tv show.
---

Wayward by Blake Crouch
My rating: 2 of 5 stars
Wayward is the second book in the three novel series "Wayward pines". Though it is an typical "in between" book, it deepens the main characters like Pam, Pilcher and Theresa and is therefore quite entertaining. I honestly felt my sympathies shifting between TV series and novel. But while I found pleasure in exploring new story arcs and character development, I never got used to the style. It seems to stay sone kind of bumpy and there are barely 3 memorable quotes or scenes. Further, I'm afraid I've found out why a third season of the Fox show is to be doubted: "Pines" and "Wayward" are covering the first season and are not even done with it yet. There is only one book left – and I can hardly imagine that this could be enough for all the new plotlines in seasons 2 and 3 – which was my primary hope while buying those novels. But we'll see soon enough.
---
Pines by Blake Crouch
My rating: 3 of 5 stars
"Pines" is the first book in a 3 novel row. I have never read Blake Crouch before, but I enjoyed the Wayward Pines television series, so I decided to give this novel a try.
I must admit that I´m torn between boredome of the slow pace of this story, and enthusiasm for the way more logical plot, compared to the tv series. It´s always hard to honour a book you´ve read after watching the cinematic adaption, so I guess I´m not objective here.
The pacing differs and some elements of the story are drawn out incredibly better, which helps you to identify with the acting people. In the show, I couldn´t bring myself to like any of them.
I had a fun time reading and the story still is an interesting one – so if you liked the Fox shows style, I guess you should read the novels too, for it provides another dimension to it – and no one knows if a third season will be produced.
All in all, this first novel of a three book row was pretty solid, but nothing special.
---
Surviving the Angel of Death: The Story of a Mengele Twin in Auschwitz by Eva Mozes Kor
Don't get me wrong: this is no book to write an review about. But it is a book you should read. I, personally, find it particullary important to read things like that. Not as an act of voyeurism or as an act to feel superiour to this "long ago times" – but as a historical testemonial. I am 28 years old and wheelchair-bound by Osteogenesis imperfecta. If I had been born in these times, I had been a victim of euthanasia – or experiments similar to those described in this book. So, this is no review but an recommandation.
---
Der Schelm von Venedig by Christopher Moore
My rating: 5 of 5 stars
Christopher Moore is god. Well, at least close to it. I had an awesome time reading "Die Bibel nach Biff" years ago, and I loved "Fool". "Der Schelm von Venedig" is the continuation of "Fool" and god, it's great. Not only that this novel is full of brilliant quotes, it's fusing classic literature with Moores harsh humour. But while most characters are marked by their cynicism, they never lack of empathy. One last thing I personally consider noteworthy: Read Moores postface, for it provides you an insight to the authors thoughts on Shakespeare, antisemitism, discrimination and fuckable dragons. No shit.
---
Zone Null by Herbert W. Franke
My rating: 4 of 5 stars
First of all I must admit: I'm not particulary firm in science fiction. But Zone Null was one of the pleasantest books of this genre I've read for a while. The plot leaves space for interpretation and so does the end. There are some really neat quotes and Franke offers a novel perspective on freedom, philosophy, technology and society. I had a fune time reading, though the mid part was quite confusing for a newbie in the idea of germination between human mind and IT. All in all I honestly recommend this book to everyone who's not afraid of future apocalypses, abstract thoughts and shifting reality scenarios.
---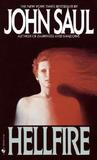 Hellfire by John Saul
My rating: 2 of 5 stars
Once again I got myself to read one of John Sauls books. As usual, Hellfires plot develops around a bunch of overprivileged, founding families of an usually meaningless town. Further, as usually, doom comes in form of misstreated an haunted kids, too-stupid-to-breath adults and some mystical place.
Lets speak clear: John Saul has only written one story in his carreer and tends to spread it out over about 20 books.
You can have fun with it if you haven't read Saul before, but if you have, you will get tired over this never ending repetition of this one, not even very creative, theme of him.
But: Hellfire is a nice and short novel. Its kind of drawn out in the beginning, but at least Saul gives us the the mercy of plotting a real end. We all know thats one biiiig improvement, concerning his other novels. The characters are a variety of dumbness or sheer nastiness. The locations however are appealing indeed.
Come to an end, I'd say: It's an okay book for Saul Starters. It's easy and fast to read and it provides a nearly solid end. But if you are already firm in his universe, just skip that one.
---
Nathaniel by John Saul
My rating: 4 of 5 stars
Once again a book by John Saul thematizing grudges and possessed children. Once again his main subject are kids being victim of their surrounding, more confronted with the lack of parental help and trust than with the ghost or evil itself.
Once again I enjoyed reading for about 90% of the time.
The storys idea is haunting, the characters are way more drawn out than in Suffer the Children. I even admit it gave me shudders once in a while.
This could have been an amazing piece of work, if only goddamn John Saul weren´t to lazy or to obsessed of his "my books remain mysterious" concept to write an propper end.
The whole book is pretty entertaining, but the end leaves you unsatisfied. 100 pages more and I would have been a happy little reader, but instead, I felt myself beeing mad at the author for leaving all those nice little ideas plain untouched. This book feels like a trail of cookies, leading to a cliff instead of leading to the gingerbread house.
---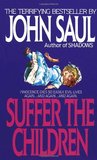 Suffer the Children by John Saul
My rating: 2 of 5 stars
Again, a Saul book I started in best hope.
To be honest, it met my standards for about 75% of the book, but the end was disappointing as usual.
Not only that most of the characters are negligently blind (or unwilling), they are further simply unloveable as hell.
Nevertheless you get involved in the story, and I must admit that there were some turning points which I didn´t expect. Its the loose ends again that spoil all the fun.
What came to my mind while reading was an interesting point: Though Sauls books mainly play in the present (when he wrote them), his whole work is full of middle-and upper class familys with maids, servants and god knows what else. I´m not sure if this is meant to be social criticism or just a very simple kind of symbolism, but it meets the eye.
Finally there is to say: If you can bear unclosed story arcs and obvious deus ex machina, and if you are not triggered by descriptions of (sexual) violence, heavy drinking or cruelty towards children you will have your fun with this book. In any other case, go and read something less "edgy".
---
Tod und Teufel by Frank Schätzing
My rating: 3 of 5 stars
I usually don´t like Frank Schätzings style, but this book really works out for me. Personally, I can´t say anything about the historical background, but as far as I can assess, it nails the "soul" of the cologne people.
In my opinion, this is a pretty solid piece of entertainment, though it weakens a bit towards the end.
Finally: There are many great quotes and insults, if you are keen on stuff like that, it can really broaden your active vocabulary 😀
---
The Blackstone Chronicles: The Serial Thriller Complete in One Volume by John Saul
My rating: 3 of 5 stars
John Saul is one of the authors I never really got into.
Yes, he has a way of being graphical in his novels, and yes, he really likes torturing kids.
But after all, he stays predictable, and doesn´t really care to cut all the loose ends.
This series of short novels is not bad, in fact it has some really creative ideas, and the affiliation between past and present is shaped out nicely. Nevertheless somehow Saul seems to be to cowardly to give this story the end it deserves: A true disturbing and cruelsome one.
Still it was an entertaining book, so, if you get your hands on it, just give it a try – but don´t spend a bigger amount of money.